We center artists. This value is the core of all Artist Communities Alliance (ACA)'s work. We aspire to provide artists with the resources, information  and perspective to make informed decisions and do their best work. The difference between a residency and working in your home studio is more than just time and space.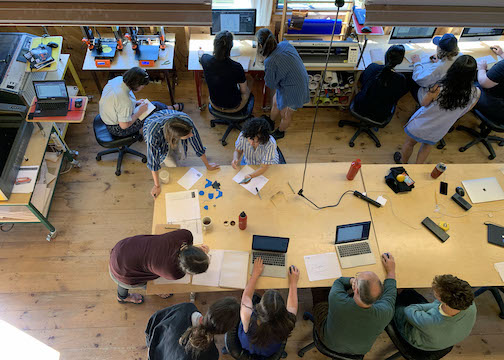 Residencies offer an opportunity to expand your own resources, whether in the form of community, support, access to equipment, collaborators or presentation of your work. Choosing a residency can be similar to selecting a college or getting a job — it's not just the reputation that matters, but the people, the environment, and the culture and climate of the place that makes it a good fit.
ACA provides resources to guide artists through the entire residency process — from research, application, and choosing programs to funding your residency experience or deepening your role as an alum. In 2024, ACA will unveil a Resource Library for artists, artist residency staff, and other arts administrators. This library will include resources to support artists in all stages of their experience. 
 
The Directory is ACA's main resource for artists. With listings of residency programs, organizations, open calls and jobs — and the ability to filter your searches based on your interests and needs — this tool helps artists research residency programs and find opportunities that may be a good fit. 
We recommend artists at the beginning stages of their search start with this resource, which includes basic information about artist residencies, from understanding the opportunity to how to get started.
The FAQ is a resource organized by research, application, selection process and residency experience. From exploring funding options to inquires about work samples, we will continue to update these FAQs. 
This resource includes information to help assess the true cost of attending a residency and find fellowships, scholarships and subsidies that make residencies more affordable. 
ACA encourages artists to be clear, proactive and intentional in their research process.
Sign up for ACA's Residency Opportunities Newsletter and search through the Directory to advance your research, inquiry, and application process.