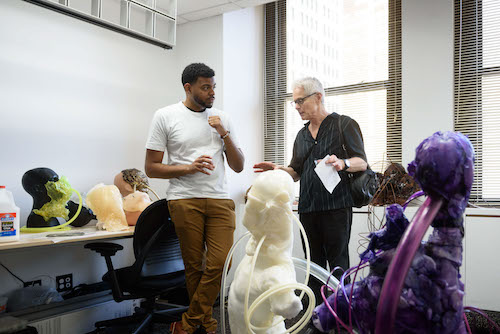 Artist Communities Alliance (ACA) is an international network of artist communities and residency programs. 
Hours of Operation
ACA operates with a small team, please allow a few business days for a response.
We work remotely Monday - Friday on Eastern Standard Time (EST). 
Mailing Address
Artist Communities Alliance, PO Box 23212, Providence, RI 02903 USA
Office Phone: +1 401-351-4320 
General Email: programs [at] artistcommunities.org
For questions about networking and learning programs and/or membership, please contact: programs [at] artistcommunities.org
For website help/support: helpdesk [at] artistcommunities.org
For Media Inquiries, please submit using the Media Inquiry Form
Requests for the executive director Lisa Funderburke Hoffman to speak or attend an event may be made by emailing gportel [at] artistcommunities.org 
Contact Form
ACA does not facilitate residency search or applications for artists. Access our Artist Resource here
Report an Incident
If you have experienced instances of harm at an artist residency program, including, but not limited to racism, differential treatment, transphobia, ableism, sexism, harassment, bullying, and histories of systemic abuse, we encourage you to report these incidents by contacting Flannery Patton at fpatton [at] artistcommunities.org. 
As trusted intermediary and resource for and among artists, residency staff, leadership and board members, we are committed to creating inclusive, just, joyful, and accessible environments where artists and staff can thrive.
Accessibility + Accommodations
For more information about accessibility, please visit www.artistcommunities.org/accessibility