Programs + Events
Artist Communities Alliance (ACA) hosts programs and events in service to the people who power the artist residency field: administrators, artists and culture bearers.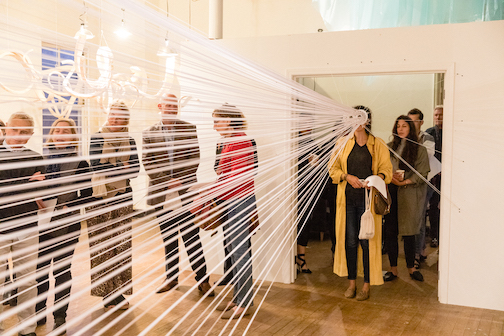 Created by Lisa Funderburke over many years of working with nonprofits and foundations, the Five Pillars of a Healthy Residency Methodology enables residencies to assess, diagnose and create a plan of action to address challenges to building equitable capacity in their work. Equitable Capacity is a term coined by Lisa Funderburke in 2019 and refers to the strengthening of an organization's "muscle" to be equitable in its policies, practices, and processes. We recognize that gaps in the operationalization of programs often originate from organizational culture and infrastructure. The Five Pillars Methodology helps users identify the policies, practices, and strategies that have not been sufficiently interrogated. Equity seeks to ensure fair treatment, equality of opportunity, and parity in access to information and resources for all. Hence, our commitment to creating programming that centers the building of an individual's and organization's equitable capacity.
Many programs lack inclusive representation, thoughtful engagement with the audiences they serve and the practical knowledge necessary to apply their organizational values to their programs and processes. ACA is poised to work with you to expand your capacity to be more supportive of the artists, staff, board members and communities you serve. Each program and event aims to create an artist residency field that shapes a world where people have the freedom to unleash their full creative potential and prosper in inclusive, just, joyful and accessible environments. 
 
Programs
The Strengthening Your Equitable Capacity Workshop Series is designed to help the leadership, boards, and staff of artist residency programs create fair, just, accessible and joyful conditions where any artist and any staff member can thrive. These paid, three-hour workshops are open to members and non-members.  
This yearly, three-day intensive welcomes participants to explore the stages of residency development across ACA's Five Pillars of Healthy Residency Framework: Identity, Design, Operations, Resources, and Stewardship. Participants at all stages, from the initial ideation phase to residencies preparing to launch, are invited to apply. 
ACA consortium programs are long-term regranting partnerships with funders that help residency programs host artists and provide direct support so artists can attend. These programs often offer pathways for artists that have been historically underrepresented in the residency field. 
Events
ACA offers virtual exchange and networking opportunities for artist residency staff and professionals who work in the arts. These peer conversations, which occur in Zoom breakout rooms and are open to all staff at ACA member programs, facilitate knowledge-sharing and connectivity.
Field Conversations are public discussions, featuring a panel of thought leaders who address topical issues in the arts that may impact or promote a new way of thinking about artist support or the artist residency field.
These conversations center artists' voices and directly engage residency leaders to explore how the residency field is progressing and discuss potential areas of growth. They are typically open to all. 
Prior to 2020, the ACA conference was held each year and includes discussions on organizational development, interviews with artists on creative practice and conversations exploring the future of the residency field. This gathering brings together arts leaders, community organizers, funders, policymakers, educators and cross-sector partners from around the world.
Events for Artists
ACA and its partner organizations often host events for visual artists, writers, composers, performance artists, choreographers and more. ACA aspires to amplify the artist's voice, provide resources, and support environments where all artists can prosper. Past events have included Artist Listening Sessions and panels designed to uplift artists' interests and needs.
---
To receive updates about upcoming programs and events, sign up for ACA's newsletter.