Artist Communities Alliance (ACA)'s consortia and regranting programs are long-term partnerships with funders that offer funding to residency programs and direct support to artists so they can attend residencies.
These programs create pathways for artists that have been historically underrepresented or excluded in the residency field; and build and strengthen relationships among residency programs. 
Current programs include: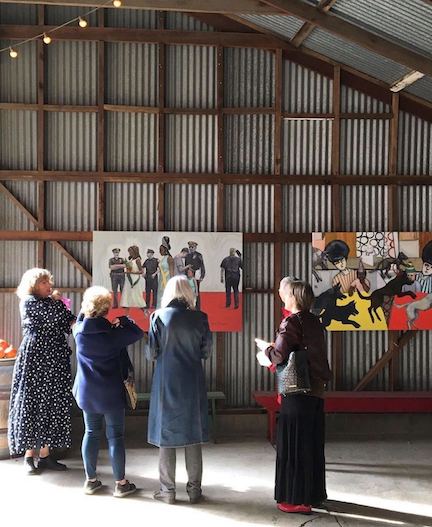 ACA's partnership with the McKnight Foundation is designed to build equitable capacity in the artist residency field and connect McKnight Artist Fellows with residency opportunities.
Funded by the Andy Warhol Foundation, this fellowship is part of a broader initiative to increase diversity in the artist residency field. The year-long program is aimed at supporting emerging residency leaders of color and emerging residency leaders with disabilities. 
This partnership with the Rhode Island Foundation provides up to three $25,000 fellowships for Rhode Island-based creators each year, rotating among composers, writers, and visual artists on a three-year cycle. 
This partnership with Pew Fellowships in the Arts provides residencies to selected Pew Fellows at participating residency sites throughout North America.  
This partnership with 3Arts provides residencies to selected 3Arts Awardees at participating residency sites throughout the United States and France.
Creative Access Residency Awards
Funded by the Craig H. Neilsen Foundation, this program provides visual artists and writers living with Spinal Cord Injuries with the opportunity to participate in a funded residency. Vermont Studio Center and Artist Communities Alliance partnered to coordinate twelve residency stays at four host sites.
Regranting programs are vital part of ACA's work. Inquiries regarding these programs can be directed to grants [at] artistcommunities.org.