ACA Conference
Artist Communities Alliance (ACA) has historically hosted an annual conference to advance knowledge-sharing and exchange within the artist residency field.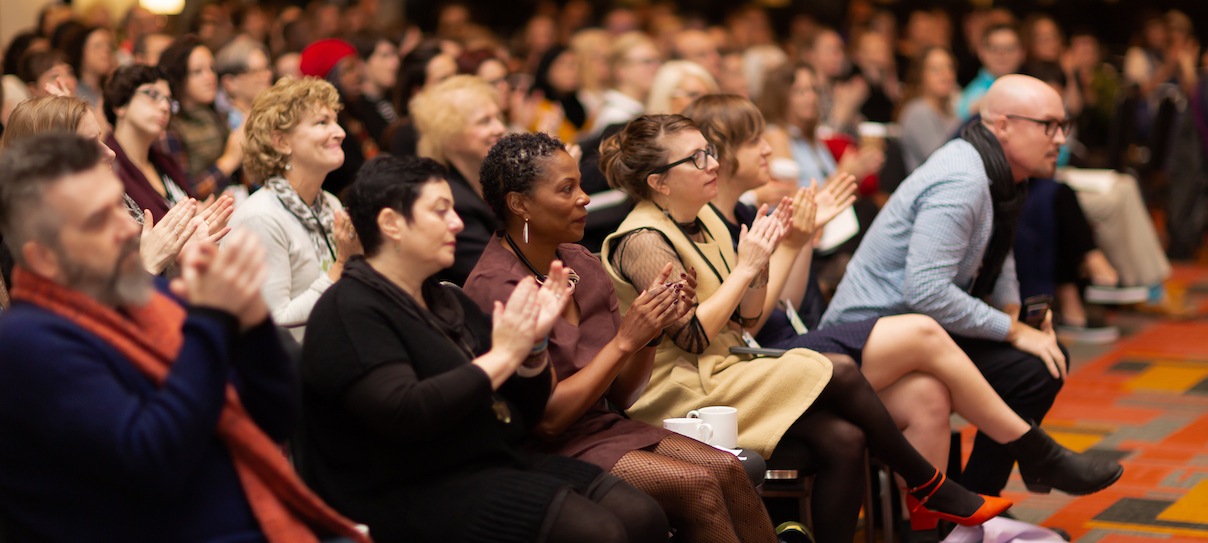 Since 2009, this conference has brought together arts leaders, community organizers, funders, policymakers, educators and cross-sector partners from around the world to gather in various cities across the United States.

Each conference features interactive workshops on organizational development, interviews with artists on creative practice, and conversations exploring the future of the residency field; as well as tours and events to promote connectivity and learning. 
The annual conference has been on hold since 2020. ACA continues to build its virtual programming to make similar opportunities available throughout the year. Learn more about ACA's virtual learning and networking programs, including:
#ResidenciesConnect, Strengthening Your Equitable Capacity Workshops, and Field Conversations. 
To find out about upcoming opportunities, sign up for ACA's Workshops + Trainings newsletter.