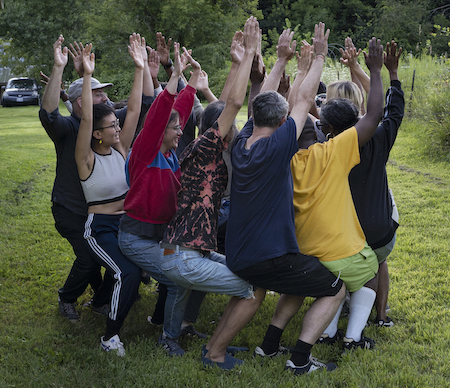 A platform to connect the people who power the artist residency field: administrators, artists, culture bearers, funders, neighbors, and volunteers. 
The Artist Communities Alliance (ACA) Directory is a tool and platform to discover and celebrate the varied diversity, typology, and context in which artist support programs exist. It is a space for residency programs and organizations to provide transparency about their policies and processes. It is a site for artists, arts administrators and other creatives to find opportunities.
The Directory is divided into four sections: Organizations, Residency Programs, Open Calls, and Jobs.
Learn more about them below.
Listings of all organizations associated with the ACA network, including museums or foundations that host one or more residency programs, funders and arts advocacy organizations. This page can be used to find other organizations within the broad arts ecosystem to partner with. All listed profiles are ACA member organizations. 
A tool to find information about residency programs, from location and supported discipline(s) to equipment and accessibility. Tag words and filtered searches help narrow results. All listed profiles are ACA members. 
Search for job opportunities within the artist residency field and stay up-to-date about changes within ACA member organizations. 
ACA does not endorse jobs, opportunities, programs, and organizations listed in our directory. We reserve the right to post and/or remove any listing at our own discretion. Organizations are solely responsible for the content of their posts.