Open Calls
Discover residency programs using the open call deadlines listings.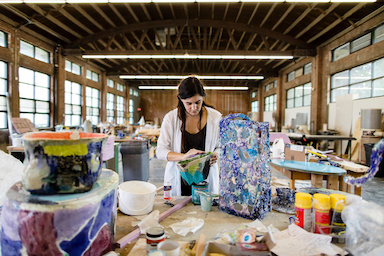 An open call is an opportunity for upcoming or rolling application deadlines to residency programs. Artist Communities Alliance (ACA) provides two types of lists to help with the residency search process. Note that only ACA members and their residency programs are listed.
Select Upcoming Open Call Deadlines to access the upcoming deadlines, sorted chronologically by the deadline date.
Select Ongoing Open Call Deadlines to access all ongoing deadlines, sorted alphabetically by open call name. These open calls do not have a deadline and applications are accepted on a rolling basis.
Do you want your residency program or open call featured in the Directory? Consider becoming an ACA member.