PROVIDENCE, RI, September 19, 2019 – The Alliance of Artists Communities (AAC) is thrilled to announce the recipients of the third annual Diversity and Leadership Fellowship. Funded by The Andy Warhol Foundation for the Visual Arts, the Fellowship is a full-year program aimed at celebrating and supporting the careers of emerging residency leaders of color and emerging residency leaders with disabilities. The Fellowship provides a range of networking and professional development opportunities, including the upcoming 29th Annual AAC Conference in St. Paul, MN – October 28-31, 2019.

"The Diversity and Leadership Fellowship represents the coming together of two of the Alliance's core priorities: equity in the arts and professional development," writes Alliance of Artists Communities Executive Director Lisa Funderburke Hoffman. "We are thrilled to welcome this dynamic group as our third cohort of Fellows; they join an expanding network of leaders powering artist-centered programs across the country."

Seven awardees were selected from a competitive pool of applicants representing residencies across the United States. The 2019–2020 Fellows are: Ryan Crane, Project Coordinator, Antenna (New Orleans, LA); Ka'ila Farrell-Smith, Co-Director, Rural & Tribal Community Coordinator, Signal Fire (Chiloquin, OR); Em Kettner, Studio Instructor & Exhibitions Assistant, NIAD Art Center (Richmond, CA); Shivon Love, Coordinator of Community Programs, Philadelphia Museum of Art (Philadelphia, PA); Clara Lu, 店面 Storefront Residency Manager, Wing on Wo & Co. (New York, NY); Aay Preston-Myint, Program Manager, Headlands Center for the Arts (Sausalito, CA); and Aisha White, Program Manager, Halcyon Arts Lab (Washington, DC).

Fellowships are one part of the Alliance's larger Diversity + Leadership Initiative, which combines research, advocacy, and professional development to advance diversity and equity in the residency field. The Initiative aims to build a tactical network fostering collaboration, and solidarity between administrators of color and administrators with disabilities, while providing necessary support to retain those administrators in the field. Read more about the program.

 
Alliance of Artists Communities 2019 Diversity + Leadership Fellows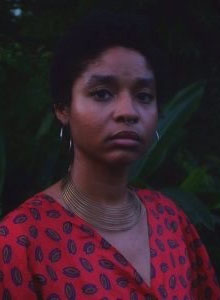 Ryann Crane | Project Coordinator, Antenna (New Orleans, LA)

Ryan Crane is a Gulf South native and gender-nonconforming artist who is interested in exploring the afro-surrealist mundane aspect of black queer and trans life through the settings of autonomous black and brown space in the South. They do so through film, performance and collections of ephemera. Their creative praxis is through Afropunk, DIY and anarchist collectivity. Ryan performs in collaborative called Black TM, founded the Coffy Women of Color Film Collective, and was a member of the 2019 Lorde's Werq Cohort through Southerners On New Ground. They have also curated art and performances shows in New Orleans at Antenna and UNO Gallery, and are a collective member of the Patois New Orleans International Human Rights Film Festival. They received a degree in Philosophy and Film at Loyola University of New Orleans.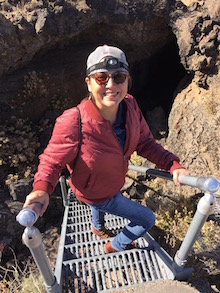 Ka'ila Farrell-Smith | Co-Director, Rural & Tribal Community Coordinator, Signal Fire (Chiloquin, OR)

Ka'ila Farrell-Smith is a contemporary Klamath Modoc visual artist based in Modoc Point, Oregon. The conceptual framework of her practice focuses on channeling research through a creative flow of experimentation and artistic playfulness rooted in Indigenous aesthetics and abstract formalism. Utilizing painting and traditional Indigenous art practices, her work explores space in-between the Indigenous and western paradigms. Ka'ila displays work in the form of paintings, objects, and self-curated installations.
Ka'ila is a Co-director for Signal Fire artist residency program. Her work has been exhibited at Out of Sight art fair, the Museum of Northwest Art and Tacoma Art Museum in Wahinton; Missoula Art Museum in Montana; and Medici Fortress in Cortona, Italy. In Oregon, she has work in the permanent collections of the Jordan Schnitzer Museum of Art and Portland Art Museum. Her work will be on view in 2019 at the High Desert Museum in Bend, OR in Desert Reflections: Water Shapes the West and at Disjecta in the Portland 2019 Biennial. Ka'ila has recently been selected to attend artist residencies at Djerassi, UCROSS, Institute of American Indian Arts, and Crow's Shadow. Ka'ila received a BFA in Painting from Pacific Northwest College of Art and an MFA in Contemporary Art Practices Studio from Portland State University.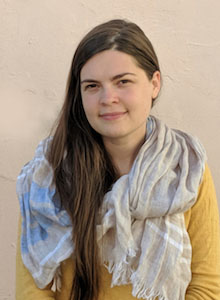 Em Kettner | Studio Instructor & Exhibitions Assistant, NIAD Art Center (Richmond, CA)

Em Kettner is an Instructor and Exhibitions Assistant at NIAD Art Center, a studio and gallery space supporting neuro-diverse artists in the Bay Area. Her responsibilities there include facilitating artists' endeavors in the ceramics, textiles, and drawing departments; fostering community integration through workshops, residencies, visiting artist lectures, and exhibition opportunities; and promoting the work of persons with disabilities as fundamental to the contemporary art world. Previously, Em taught at the School of the Art Institute of Chicago (SAIC) in Painting & Drawing, Liberal Arts, and Contemporary Practices. She designed her courses to prioritize diverse and underrepresented histories, with an emphasis on the creative contributions of artists with disabilities. Em has a rare form of muscular dystrophy and, as an interdisciplinary artist, celebrates her community by creating ceramic-textile sculptures that portray disabled bodies as resilient, humorous, and desirable. Most recently, she has shown this work at galleries in Chicago, New York, Boulder, and Oakland.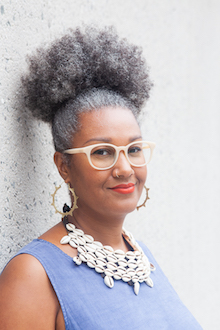 Shivon Love | Coordinator of Community Programs, Philadelphia Museum of Art (Philadelphia, PA)

Shivon is an educator and culinary artist from Philadelphia. She co-created Our Mothers' Kitchens Culinary and Literature project, which centers Black foodways and cultural preservation through the exploration of food and literature. She has participated in SPACE at Ryder Farm's Family Residency, was a recipient of the Leeway Foundation's Art and Change and Window of Opportunity Grants and a 2018 A Blade of Grass Fellow for Socially Engaged Art. Shivon manages Community Programs at the Philadelphia Museum of Art, where she developed the Museum's first Culinary Residency. In her role at the museum, Shivon works in partnership with local artists and organizations to provide arts education and programming rooted in healing and community building.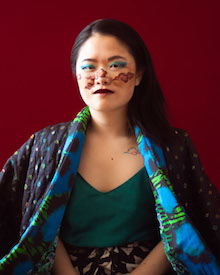 Clara Lu | 店面 Storefront Residency Manager, Wing on Wo & Co. (New York, NY)

Clara Lu is a queer artist, designer, community organizer, and Chinese zither (古筝) performer. She is currently the 店面 Storefront Residency Manager at the W.O.W. Project, housed in Manhattan Chinatown's oldest operating storefront, Wing on Wo & Co. Clara's upbringing in Flushing, Queens greatly informs her interest in socially-engaged art that explores the complexities of Asian American identity. Clara's passion for community organizing is also deeply rooted in her experience successfully organizing with peers at NYU to establish a seat at the table for students of color and to encourage the Studio Art department to prioritize hiring people of color in leadership. Clara strongly believes in the power of arts and grassroots activism to create unique spaces for conversation, reflection, and action. In her current role at the W.O.W. Project, Clara is responsible for assisting artists-in-residence in conceptualizing and delivering programs that prioritize thoughtful, reciprocal community engagement, diversity and inclusion. The W.O.W. Project's deep roots in Manhattan's Chinatown, and its mission to sustain ownership over Chinatown's future by growing, protecting and preserving Chinatown's creative culture through arts, culture and activism, fuels Clara to continue working within grassroots initiatives to uplift and empower marginalized voices.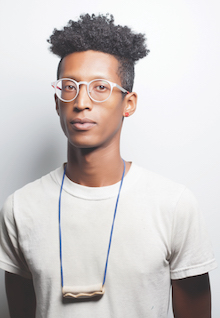 Aay Preston-Myint | Program Manager, Headlands Center for the Arts (Sausalito, CA)

Aay Preston-Myint is an artist, publisher, and arts administrator working in the San Francisco Bay Area after several years in Chicago, IL. His practice employs both visual and collaborative strategies to investigate memory and kinship, often within the context of queer community and history. In addition to studio work, his projects include co-founding No Coast, an artist partnership that prints and distributes affordable contemporary artwork, co-directing the Chicago Art Book Fair, and serving as a DJ and organizer for Chances Dances, a party supporting the work of queer artists in Chicago through event production, curation and microgranting. He is currently the Program Manager at Headlands Center for the Arts in Sausalito, CA, a member of the studio collective Real Time and Space in Oakland, and a Fellow at Kala Art Institute in Berkeley. Now at Headlands, and previously on staff at ACRE and the Ox-Bow School of Art & Artist Residency, his work as an administrator and educator centers around creating more inclusive environments for critical thinking in art, with an eye towards diversity, radical transparency and negotiating power to support the survival of marginalized artists.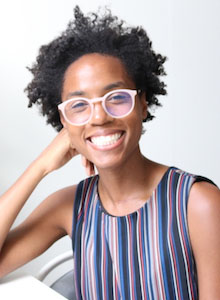 Aisha White | Program Manager, Halcyon Arts Lab (Washington, DC)

Aisha White is the Program Manager for Halcyon Arts Lab, where she hopes to help build bridges for artists looking to make an impact within their communities. Her background in community engagement and sustainable development has informed her passion for socially engaged art. As Program Manager she works with socially and civically engaged artist to help grow their practices and impact. She has six years of experience in cultural policy, international development, arts administration and social enterprise.  She holds a BA in Business Administration from the University of Pittsburgh and an interdisciplinary degree in Arts, Enterprise and Development from the Center for Cultural and Media Policy Studies at the University of Warwick.
 The Alliance's Diversity + Leadership Initiative is supported by funding from The Andy Warhol Foundation for the Visual Arts.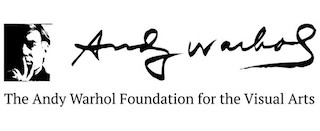 ABOUT THE ALLIANCE OF ARTISTS COMMUNITIES

The Alliance of Artists Communities (AAC) is the international service organization for artist residency programs and artist-centered organizations in the U.S. and abroad. AAC's mission is to advocate for and support artist residency programs as a means of advancing the endeavors of all artists. Founded in 1991, AAC currently has more than 400 members in 50 U.S. states and 20 countries, and speaks collectively on behalf of the more than 1,500 residency programs worldwide. Since 2004, AAC has provided more than $2 million in direct grant funding to artists and residency centers. It is a registered 501(c)(3). For more information, please visit the website: artistcommunities.org.

ABOUT THE ANDY WARHOL FOUNDATION FOR THE VISUAL ARTS

In accordance with Andy Warhol's will, the mission of The Andy Warhol Foundation for the Visual Arts is the advancement of the visual arts. The Foundation manages an innovative and flexible grants program while also preserving Warhol's legacy through creative and responsible licensing policies and extensive scholarly research for ongoing catalogues raisonnés projects. To date, the Foundation has given over $200 million in cash grants to over 1,000 arts organizations in 49 states and abroad and has donated 52,786 works of art to 322 institutions worldwide. More information about the Foundation is available at warholfoundation.org.